OUR PRINCIPLES
Unlike other distribution companies in our market, Mend-A-Hose Hydraulic Ltd's early foundations were based on the provision of mobile services to its clients with a strong focus on customer satisfaction and customer support allied to a particular strength in supplying a wide a range of quality products to strategic market sectors such as:-
MARKET SECTORS
Material Handling
Plant Hire
Transport and Logistics
Manufacturing
Power Generation
Engineering
Mining and Quarrying
Agriculture
Asphalt and Paving
Car Wash Facilities
Forestry
Construction and Plant
Defence
Landscaping
Environmental Services
Utilities
Paint and Chemicals
Air Conditioning
Sewer Maintenance
Marine and Offshore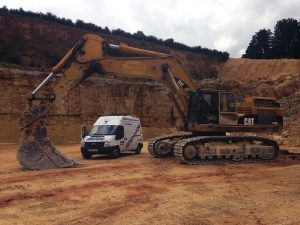 24 HOUR EMERGENCY REPAIR SERVICE
A key element of our offering is the provision of a critical 24 Hour Emergency Repair Service to repair or replace equipment in the event of failure. Consequently we are close to our customers and understand their needs entirely.
PREMIER DISTRIBUTOR
Mend-A-Hose Hydraulic Ltd are a premier distributor and service provider of Hydraulic, Pneumatic and Industrial Hose, fittings and all associated products throughout the UK.
Mend-A-Hose Hydraulics Ltd stocks and markets a vast range of fluid power products such as Hydraulic and Pneumatic fittings, Quick Couplers, Rubber and Thermoplastic Hose, Steel, Nylon and PVC Tube. Being an authorised Parker Hannifin distributor we also have access to specialised Hydraulic and Pneumatic products.
BESPOKE CLIENT BASED SOLUTIONS
What makes Mend-A-Hose Hydraulic Ltd so different is the ability to provide the best solution to our clients based on our ongoing support of our customers, a solid understanding of their needs and the attentiveness of our insightful staff who can recommend solutions from a vast range of world renowned products.