RAGS BY THE BAIL (10kg)
10 kg Bails of Rags available from stock.
Quality all cotton T Shirt Rags, no buttons or zips! Vacuum packed in 10 Kg bails.
1 x 10 kg bail £7.75+vat 
5 x 10 kg bails £7.50+vat
BUY 10 X BAILS OF RAGS FOR £70+vat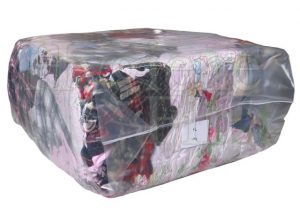 Rags can be collected form any of our trade counters. we can also offer delivery, charge would apply.
Contact our sales team on 0800 633 5233 or email sales@mendahose.co.uk
£7.75 Ex. Vat
Order Now:
0800 633 5233
sales@mendahose.co.uk