Hydraulic absorbent pads
Hydraulic absorbent pads have and open, non- bonded finish that mops up oil fast. these pads also have a hydrophobic coating which means they can be used outside without absorbing water.
Strong working action for easy clean-up of everyday spills and leaks.
Safely absorbs oils, fuels, solvents and all hydrocarbons.
Water repellent properties provide maximum absorbency without waste even when water is present.
Available in dispenser boxes for convenient access or poly wrapped to reduce packaging waste.
Poly-Wrapped 100 pads 39 x 48cm   £71+vat  
Order from our sales team quoting "Web Offer" and get 20% discount off this price! Offer ends August 31st 2020.
sales@mendahose.co.uk  or contact us on 01977 603995 Option 2
Available for next day delivery, carriage charge would apply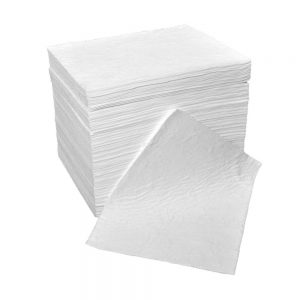 ££71 Ex. Vat
Order Now:
0800 633 5233
sales@mendahose.co.uk