Oil Spill Absorbent Wood Fibre.
30 L Oil Spill Absorbent Wood Fibre.
Recycled wood fibre fire retardant absorbent particulate. For use on industrial spillages and general clean-up duties. The lightweight loose particulate is easy to handle and absorbs quickly and easily. 30 l oil spill absorbent wood fibre.
Environmentally friendly, Made from recycled material.
Lightweight product to transport and in its use.
Fireproof.
Good absorbent performance.
Leaves surfaces safe, clean and dry.
Full range of spill products available from single pads up to full spill stations.
Buy 10 bags + @ £5.30+vat per bag
Contact sales@mendahose.co.uk with all your requirements.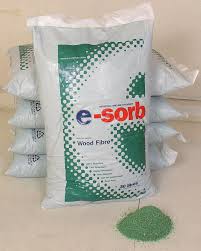 £7.23 Ex. Vat
Order Now:
0800 633 5233
sales@mendahose.co.uk