Workshop Consumables
Workshop Consumables Available from all our trade counters or can be delivered.
We supply a vast range of Workshop Equipment, from Gloves & Rags to hand & Power tools, Fuel & Lubrication equipment, Oils & Grease.
Jubilee Clips, Bolt & Worm drive clamps, Hose & Tube Clips, ORing & Dowty Seals in kits or individual seals.
PCL Fittings, Push Fittings for Air, Galvanised Fittings, Ball & Gate Valves, Cam Locks & Bauer Couplings.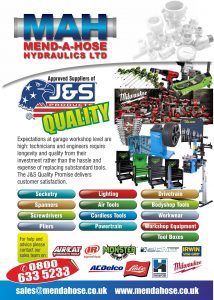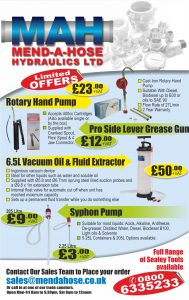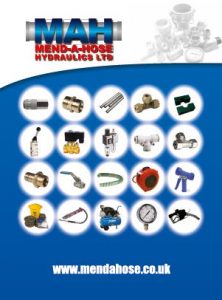 £0.00 Ex. Vat
Order Now:
0800 633 5233
sales@mendahose.co.uk